Quantitative Electrochemical Lateral Flow Assay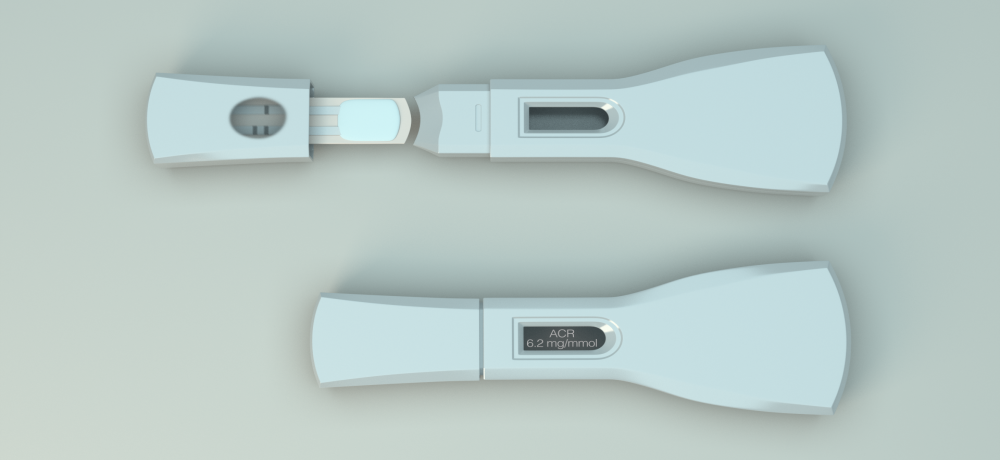 Characteristics:
Point-of-care monitoring, Quantitative, Wireless connectivity, Fast
Status:
Laboratory proof-of-concept demonstrated
Proprietary Technology
PCT/GB2012/051733 Assigned to Bio Nano Consulting
Low risk and scalable manufacturing process
According to a report published in 2012 by NHS Kidney Care, kidney disease costs the NHS over £1.4 billion per annum, more than breast, lung, colon and skin cancers combined. A year later, the Kidney Health Report highlighted that every day 19 people in the UK are diagnosed with kidney failure. Behind these 19 people, many more will have a lesser degree of kidney dysfunction, called Chronic Kidney Disease (CKD) that will place them at increased risk of cardiovascular disease and acute kidney injury. The NHS estimates that about 1 million cases remain undiagnosed and thus untreated. These patients need to know they are at risk and take action so that this risk can be reduced.Current point-of-care methods are semi-quantitative, and clinicians still rely on laboratory testing for assessment and monitoring of kidney disease. There is currently no device that can be used by clinicians for near-patient quantitative monitoring of kidney disease. This project innovatively modifies the technology contained in familiar pregnancy tests to deliver a quantitative test for kidney disease that can be used at near-patient settings. Moreover, the digital readout of the test enables the automatic and accurate collation of kidney function readings into a central database using mobile technology.
Featured on: